Rebecca Humphries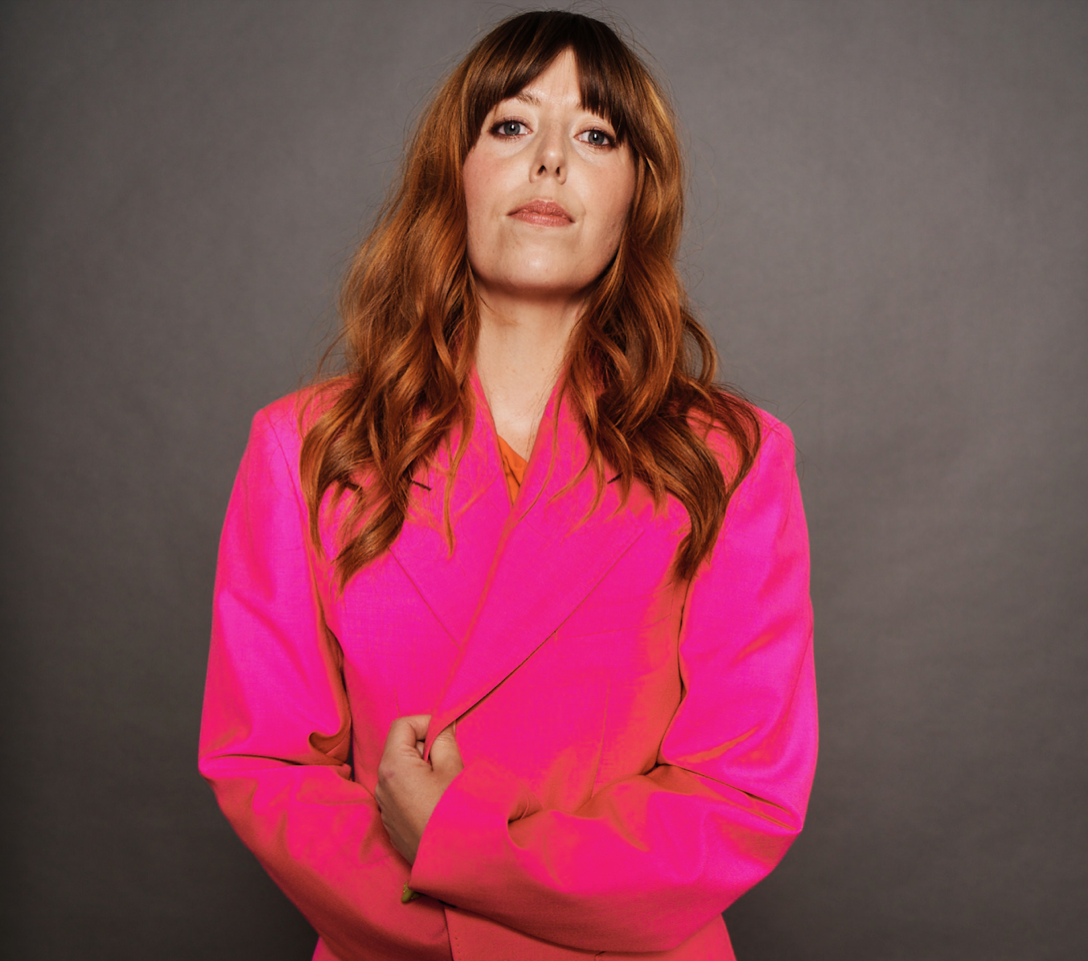 Stage and screen actor Rebecca Humphries' interest in performing was sparked by "a big want to dress up and be silly, and an aching need to feel seen and heard." Now, at 35, Rebecca has all eyes on her and a ream of creative projects in the works.
A Sunday Times bestselling author, here, Rebecca talks about her 2022 memoir, Why Did You Stay?, upcoming projects, and summer escapades (and reminisces on the nostalgic scent of coconut sun cream).
Describe yourself in three words… 
Playful, passionate, brave.
How long does it take you to get ready in the morning?
Oh, forever. Sometimes I actively stare at the immaculate women on the overground at rush hour in disbelief. I'd have to get up at 4am to look like that.
What sparked your interest in acting? 
A big want to dress up and be silly, and an aching need to feel seen and heard.
Your most memorable role to date… 
I'm experiencing it, the character of 'Her' in Blackout Songs at Hampstead Theatre. Funny, angry, fabulous, vulnerable, terrifically complex, and with great hair (artist's own).
Tell us about your 2022 memoir, Why Did You Stay? 
In 2018 I was involved in a media scandal that caused me to walk away from my life as I knew it and step into a power I never knew I had. Suddenly I had a voice and could see all the love I had taken for granted in my pursuit of the romantic kind. It's a story about reframing crisis into opportunity, about moving forward from a toxic relationship stronger for it having happened.
How does it feel to have your work circulate in the world?
The truth though is that most of the time I forget. It's only when strangers come up to me to tell me they've read it that there's this odd feeling of people knowing far more about me than I ever will about them. I don't mind it at all. I never feel like a piece of me is missing by having put it outside of my body. In fact, I feel fuller for having shared it with others.
Where does your interest in writing stem from?  
That's easy. Stories. Hearing them, telling them, seeing them, on TV and stages and in books and across pub tables. I find lives fascinating; the combination of characters, the crossroads we come to, the choices we make. Everyone's life is a story waiting to be told, I really believe that.
The best and worst part of the writing process… 
The best? Solving the mysteries of how to tell the story best. The worst? Battling the voice that says it's crap, it's all crap, and you should get a job with a salary.
Where do you go to recharge/relax?
Nature. I'm a through and through extrovert, so most of my time is spent being fizzy around others, but there will come a point where my body feels compelled to walk into a forest, stretch my arms around a tree and just listen. It's very primal and increasingly necessary.
What is your most memorable scent association?
Scorching heat on coconut sun cream. I'm straight back in a hotel pool in Florida, 1992, in a giant rubber ring, aged six.
Your greatest indulgence is…
Weekend breaks in nice hotels, though I would argue holidays are essential for wellbeing and should be tax deductible.
Do you have a signature scent, or do you prefer the idea of a fragrance wardrobe?  
I have a signature scent, a dusky rose that I've worn for years and that I will only change once people stop commenting on how amazing I smell. Realistically, it's too intense a scent for daytime but I couldn't care less.
One book everyone should read…
The Artist's Way by Julia Cameron.
Who are some of your favourite writers?
Bell Hooks, David Sedaris, Nora Ephron, Madeline Miller, Mike White, and Joe White.
You've a novel due for release soon and a TV show in development. What can you tell us about each project? How does writing in each format differ? 
The novel is an awakening, a romance that happens in the most unlikely of places. It's about tender love and hot sex and what happens when you try to deny women their appetites. The TV show is under wraps, but I'm so excited about it I could genuinely pass out. The difference, I suppose, is in a novel I love immersing the reader directly inside a scene, helping them with what they can see and touch and smell and hear. I like the idea that if they turned their head they would know what's to either side and behind them. In TV, that's more the job of the DOP and the Director so the excitement comes from the words each character says and the energy that exists in between them.
Who/what is inspiring you right now?
I feel inspired by Spring, the way the sun makes the lines around everything clearer. Now I think about it, I heard that at the magical David Hockney exhibition in Kings Cross, so I suppose the true answer is 'David Hockney'. I was also very moved by For Black Boys… at the Apollo Theatre recently, the performances and writing, yes, but also the way it held us audience members with such care. It felt like a new kind of theatre.
Things you're excited about for the future…
Glastonbury, Italy, making stuff, and inevitable surprises.
Photo credit: Shane McCauley