Roads is a modern perfume brand, founded by Danielle Ryan in 2013. Its roots are in Dublin but the scents are fed by inspirations drawn from cultures that span the world.
The unique compositions, created in collaboration with some of the world's most esteemed perfumers using high-quality ingredients, are genderless and universal. They come from one person's curiosity for the world explored through scent, but they don't seek to prescribe. They invite you to find your own story within them. Choose a fragrance that resonates with how you feel, for how it makes you feel or for the message it conveys, just as you would select clothing according to your mood or the occasion. The quiet, minimal bottle design represents the blank page on which you can write your own narrative while contemporary artists and their work are celebrated in the outer box. We believe modern luxury is not defined by what a brand spells out on its packaging, but in the quality and joy it brings.
The idea for Roads Fragrances came while Ryan was working in theatre production. Toying with using scent on stage to create atmospheres for a play, she began to see the potential of perfumes as personal atmospheres based on outside inspirations. These inspirations could be based on anything at all. People, places, cultural movements, books, films, technology, nature, power or even emotions. Ryan took these specific inspirations found in the world around her and together with the perfumer, they would use them as a starting reference or a mood board to list what would eventually make up the characteristics and ingredients of each scent.
"It's not about me. The perfumes are based on the interesting concepts I find around me but ultimately the scent will connect to the wearer for their own reasons"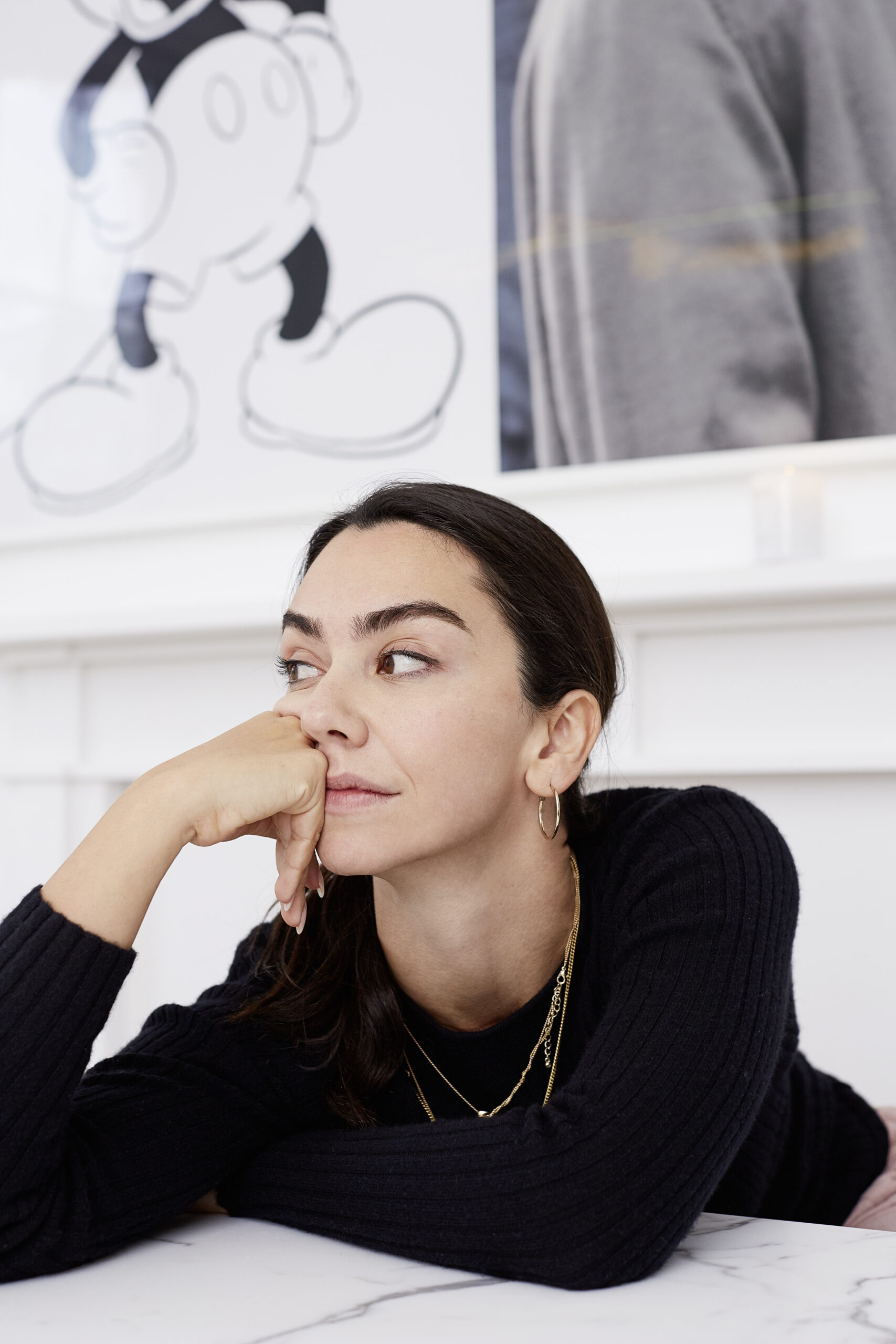 Danielle Ryan was born to an Irish father and Sri Lankan-German mother and grew up between Ireland, Sri Lanka, Nigeria and London. She was immersed in art, literature and theatre from an early age and graduated from London's Royal Academy of Dramatic Art (RADA) in 2006. Returning to Dublin, she identified a gap in the teaching of the dramatic arts in Ireland and founded the Lir (the National Academy of Dramatic Art) in partnership with RADA and Trinity College Dublin. With a natural curiosity and a love of the arts, her career has seen her move between acting (she continues to be cast in TV dramas and films), theatre ,film and publishing. She is also involved in the world of contemporary art, taking particular interest in American and political art, and is a member of UNICEF's International Council.  Ryan lives in Dublin with her husband and two children.